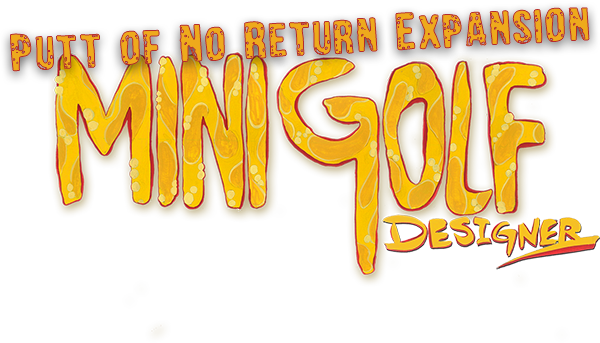 Download the rule book
This is a mini expansion for Minigolf Designer and requires the base game to play. This extension is currently sold out worldwide, and we don't have any plan to reprint it for now.
What's in the expansion?
The main purpose of this expansion is to provide 5 double layered score sheets to replace the original ones. The double layer facilitate the placement of the Par cubes, and keep them in place when you move your score sheet. This add a noticable comfort of play.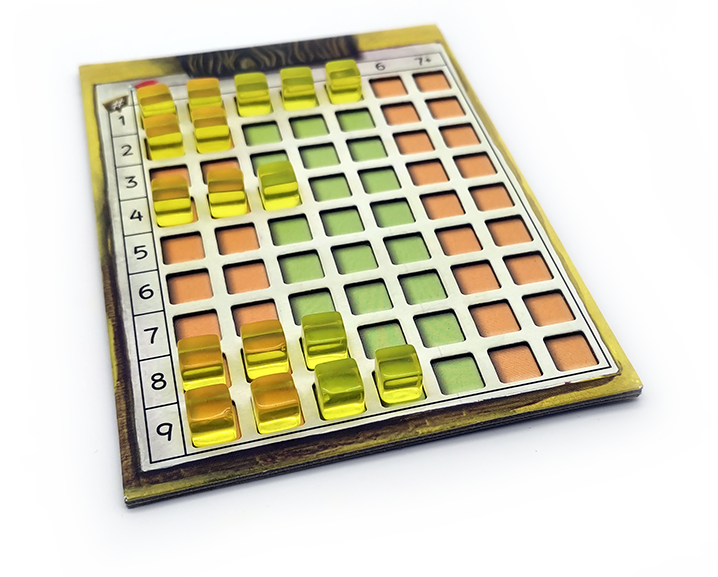 But this expansion also contains some new gameplay additions, like the 4 new clients (two women and two men) to renew the client whim flavor.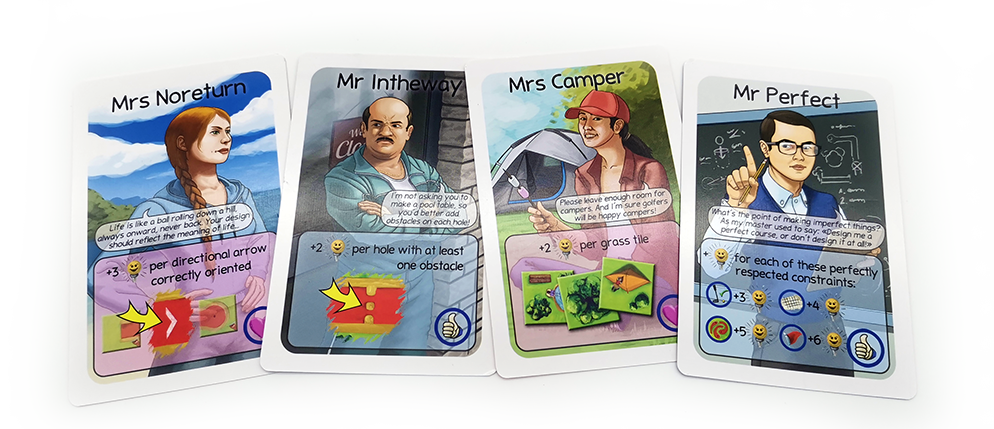 Here are how the new clients score:
Mrs Noreturn likes directional tiles (the tiles with a white arrow). Before, these tiles were just penalizing you if you placed them in the wrong direction, now Mrs Noreturn will actually reward you for each arrow in the right direction.
Mr Intheway gives points for a tile feature that was not exploited yet in the game: obstacles.
Mrs Camper likes the grass tiles, which will be perfect if you chose her with Mr Short, but will be more challenging with Mr Long.
Mr Perfect will satisfy perfectionist players, as he gives you points for each perfectly respected constraint (3 victory points for playability, 4 for the land constraint, 5 for the circuit constraint, and 6 for the par constraint).
There's also 24 new tiles, including tricky tiles with 3 red and 1 green edge. These tiles are compact as they hold two pathway on the same tile, allowing you to build longer holes without using tile space, which is convenient for Mr Long whim!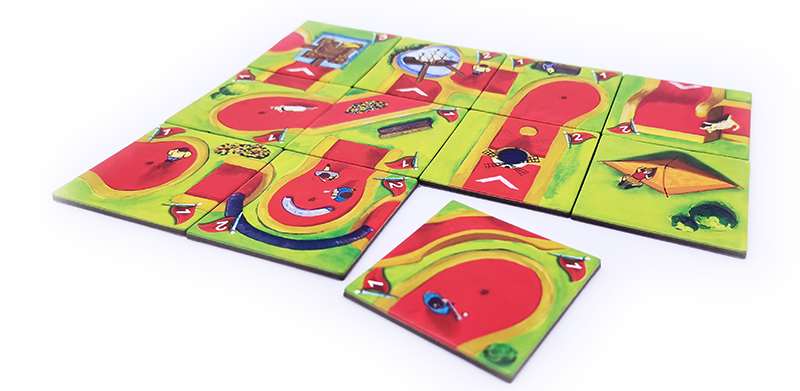 Finally the expansion propose a new rule to reserve a tile, and place it later during one of your turn where you decide to pass. That can help you to design the perfect minigolf course, but will slow you down for completing it. Here is how it works, firt you pick and reserve a tile that you place on your Entrance Gate tile:

And in a later turn you can pass to place your reserved tile: